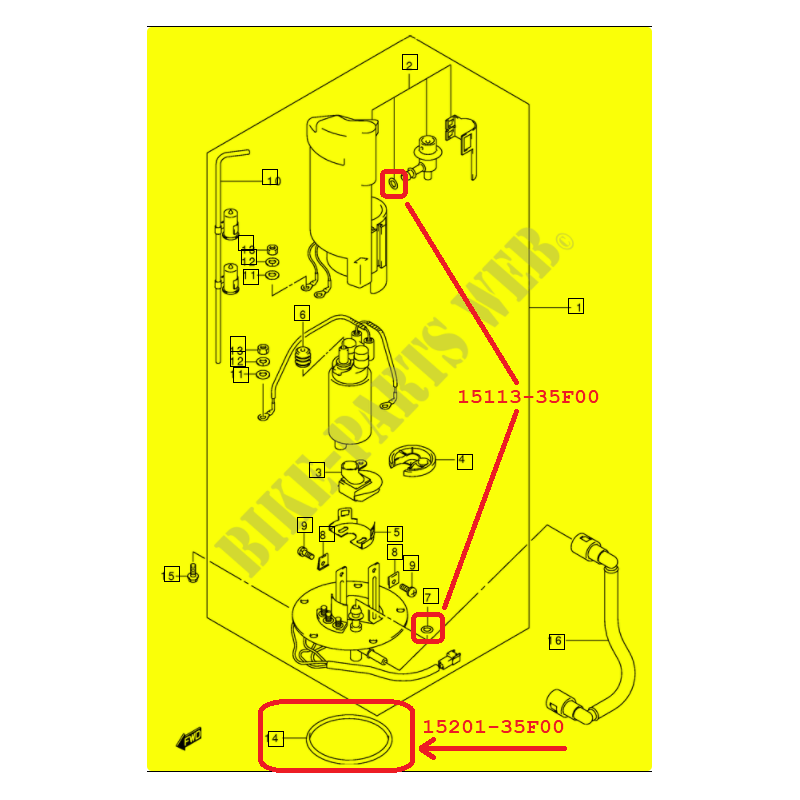  
Suzuki 15201-35F00-000 Fuel pump Oring GSX-R
Security
We are hosted in France, and we care about your data !
Shipping
Shipped in two business days
Return policy
We accept returns after after sales support validation
O'ring gasket for mounting the fuel pump on fuel tank, reference 15201-35F00
This o'ring gasket is made of VITON, same as the original part, as you can see on the pictures (the picture are the one I took when servicing my GSX-R 750).
It is recommended to replace this o'ring each time your service your fuel pump, according to suzuki service manual.
This reference is mounted on many other models (VSTROM, burgman, SV, Hayabusa, Bandit, ..., see below): please check prior to buying that your vehicle is compatible with it, if needed, I can check this with you.
Fast shipping in bubble wrap.

Fits:
VL800
Intruder Volusia
Boulevard C50
Intruder C800C/ Boulevard C50C
Intruder C800/ Boulevard C50
Boulevard C50C
Boulevard C50T
Boulevard C50 B.O.S.S.
VLR1800
Intruder C1800R/ Boulevard C109R
Boulevard C109R
VZR1800
Intruder M1800R/ Boulevard M109R
Boulevard M109R
Boulevard M109R B.O.S.S
GSX1300
Hayabusa
B-King
GSX-S750
GSX-S1000
AN250
Burgman (European analogue of "SkyWave")
AN400
Burgman (European analogue of "SkyWave")
DL1000
V-Strom
DL650
V-Strom
GSF1250
Bandit
Bandit S
GSF650
Bandit
Bandit S
GSR600
GSR750
GSX-R1000
GSX-R600
GSX-R750
GSX1250
GSX1400
GSX650
SFV650
Gladius
SV1000
SV650
TU250
VL1500
Intruder LC
Intruder C1500/ Boulevard C90
Boulevard C90
Boulevard C90T
Boulevard C90 B.O.S.S
Boulevard C90T B.O.S.S
VZ1500
Boulevard M90
Intruder M1500
VZ800
Marauder
Boulevard M50
Intruder M800/ Boulevard M50
No customer reviews for the moment.
Customers who bought this product also bought: